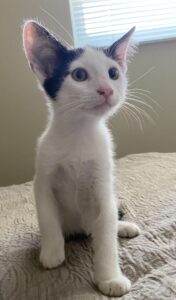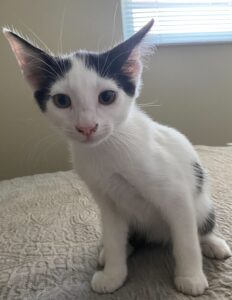 I'm a member of the Winnetka black & white "cow clan" that includes Bandit, Jumper, Junior, and Mozart. My name is Dave and I'm just your average adorable kitten. I'm more reserved than my brothers and sisters, but still enjoy playing with toys. I am learning how to cuddle and purr – will you teach me the ways of cuddling in your home? I would love to be adopted with a brother or sister from my clan.
If you want to welcome one or more of us into our forever home, please fill out a quick and easy form to let us know about you by clicking here.

The Animal Rescue Alliance can save as many animals as we have loving foster homes for, so please consider becoming a foster. For more info, contact us.