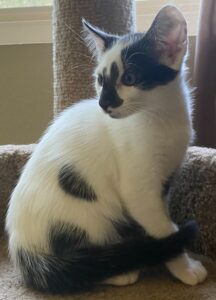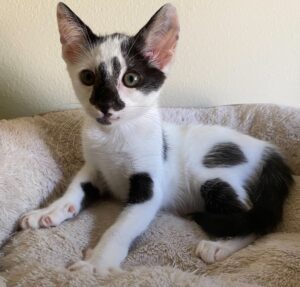 I'm a member of the Winnetka black & white clan that includes Bandit, Dave, Junior, and Mozart. My name is Jumper for two reasons: because I was the first one of my litter to start climbing things, and because I have a funny rabbit on my face! I'm a very sweet girl who purrs when I'm petted. I would love to be adopted with a brother or sister from my clan. I was born on June 13 and will be getting neutered and microchipped on Sept. 27.
If you want to welcome me into my forever home, please fill out a quick and easy form to let me know about you by clicking here.
The Animal Rescue Alliance can save as many animals as we have loving foster homes for, so please consider becoming a foster. For more info, contact us.