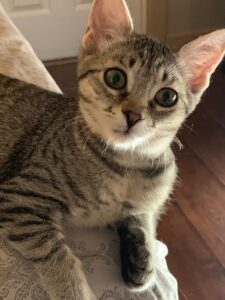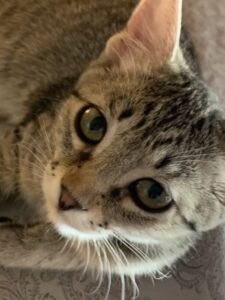 I am a very happy, friendly, playful kitty. I love to play with my kitty friends, but if they are too tired, I am very good at entertaining myself with my many toys. One of my favorites is my tunnel. I love to dive into it to see how far I can slide on the hardwood floor. I also love to play with humans! I especially like the toy on the end of the string, because I love to chase it. I always win and catch the toy flying through the air. I am not only cute, I am very talented. I also love to have human love and attention. I love to crawl into laps and lay there for a very long time, I love to be petted and talked to. I have a very low purr motor and am a very content kitten.
If you want to welcome me into my forever home, please fill out a quick and easy form to let me know about you by clicking here.
The Animal Rescue Alliance can save as many animals as we have loving foster homes for, so please consider becoming a foster. For more info, contact us.