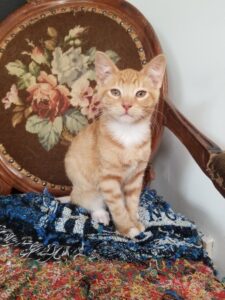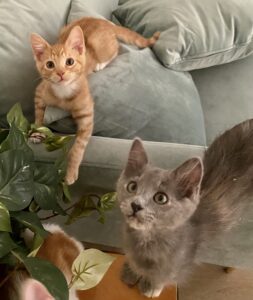 With my Irish name, small stature, and red hair, you'd be lucky to have me! I am super loving and good boy with everyone and everything…but I'm NOT good without my siblings. I cry if I lose sight of my brother, Sullivan, or my sister, Dublin, so I must be adopted with one or both of them.
We were born on Christmas Day to our mother, Tessa, who is also up for adoption! It's a family affair. Will you please welcome some or all of us into YOUR family?
UPDATE: Murphy and Dublin were adopted together!