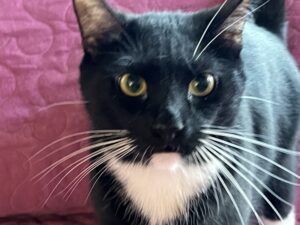 I make a dapper duo with my brother Benny in our black-and-white tuxedos. We'd be blessed to share your love, but I'm also happy to have you all to myself.
If you want to welcome me into my forever home, please fill out a quick and easy form to let me know about you by clicking here.
The Animal Rescue Alliance can save as many animals as we have loving foster homes for, so please consider becoming a foster. For more info, contact us.