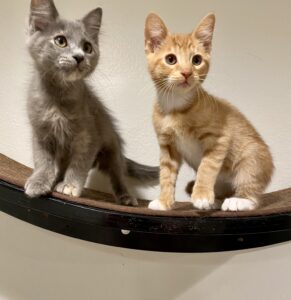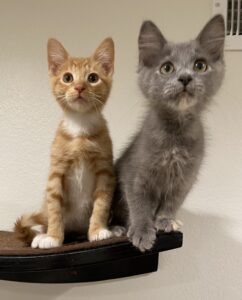 I'm as gray as the skies over my namesake city, but I have a sunny disposition. I am a super loving girl and good with everyone and everything. While I'm independent, I like to look after my brother Murphy, who cries if he loses sight of me or my brother, Sullivan, so he needs to be adopted with one of us.
We were born on Christmas Day to our mother, Tessa, who is also up for adoption! It's a family affair. Will you please welcome some or all of us into YOUR family?
UPDATE: Dublin and Murphy were adopted together!