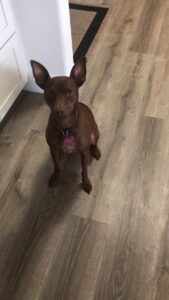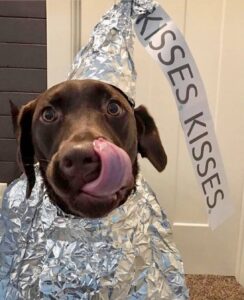 I'm four years old and full of energy! My mom is a senior and worries about tripping over me, so I'm looking for a new forever family that likes to be active. I go on walks with a dog walker a few times per week, but I'd really love to hike and jog. I'd be a great exercise partner!
I am playful and good with kids, but I'm also protective and will bark at strangers. I'm a wonderful watchdog that way. Who needs a Ring when you have a Gretel?
Even though I'm possibly purebred, I'm not a snob and am willing to be humiliated by wearing a costume, but I'd rather give you a kiss than dress up as one.