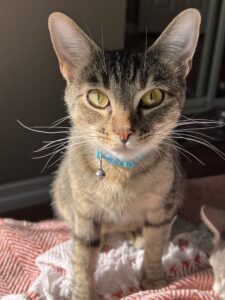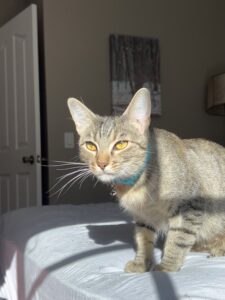 My name is Leona, and even though I have tiger stripes on my face and legs, I'm much more of a lioness. At just eight months old, I'm already the majestic mama to cubs Charlie and Malibu and am both caring and protective of our little SoCal clan.
While we'd love for you to invite us all back to your den, I am prepared, like all good mothers, to release my offspring out in the world to find their own way, so if you want to make me your lion queen, I'll take great pride in joining your pride.


If you want to welcome one or more of us into our forever home, please fill out a quick and easy form to let us know about you by clicking here.
The Animal Rescue Alliance can save as many animals as we have loving foster homes for, so please consider becoming a foster. For more info, contact us.