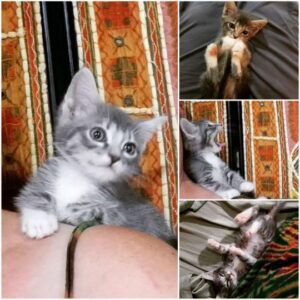 As a tiger-striped tabby with a name like Impala, you might think I'm a bundle of contradictions—and you'd be right! I was found at a swap meet, sickly, covered in fleas, and selling for $15 (an insult!), but a kind woman bought me and brought me to Kahoots, where I got the care and attention I needed. Look at me now! I'll be ready to leap into your lap and your life in six weeks, so start stalking your "prey" before someone else grabs me.
If you want to welcome me into my forever home, please fill out a quick and easy form to let me know about you by clicking here.
The Animal Rescue Alliance can save as many animals as we have loving foster homes for, so please consider becoming a foster. For more info, contact us.