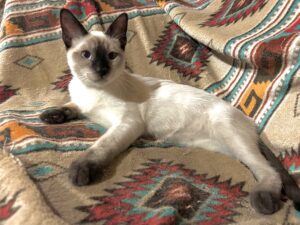 My name is Brynner and I'm a regal Siamese who's looking for someone to treat me like a king. "Yul" love getting to know me and will whistle a happy tune if you decide to make your home my castle. What do you say, shall we dance?
If you want to welcome me into my forever home, please fill out a quick and easy form to let me know about you by clicking here.
The Animal Rescue Alliance can save as many animals as we have loving foster homes for, so please consider becoming a foster. For more info, contact us.