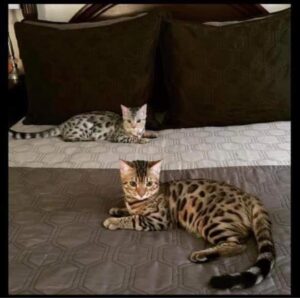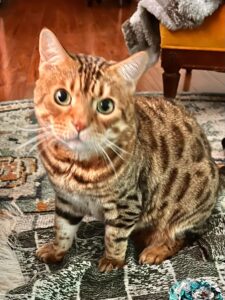 We're a pair of purebred, bonded Bengal tabbies who are looking for a new furever home where we can stay together. Despite eight years as a dynamic duo, we're a bit of an odd couple. Bentley's coat sports warm shades of brown and tan that reflect his equally warm personality, while Tiffany's fur features the sleek silver of her namesake and mirrors the attitude of a cat who knows her worth.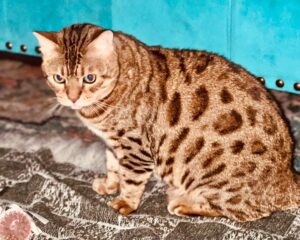 Bentley: "As a friendly, affectionate, and calm kitty, I am able to easily win friends and influence people, but Tiffany is the boss."
Tiffany: "I'm very independent and 'vant' to be alone most of the time, but I will let you pet me…when I feel like it. I do love accessories and can often be enticed to play with scrunchies and water bottle caps (Perrier preferred, of course, dahling!)."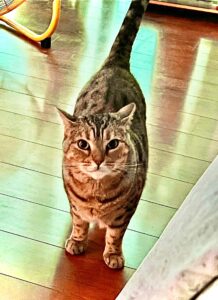 If you want to welcome us into our forever home, please fill out a quick and easy form to let me know about you by clicking here.
The Animal Rescue Alliance can save as many animals as we have loving foster homes for, so please consider becoming a foster. For more info, contact us.