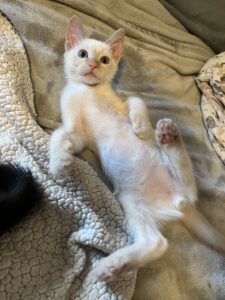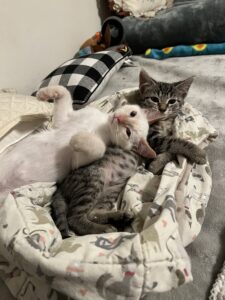 I'm a Lynx Point Siamese, and we're known for our sweet, playful personalities, as you can see from the picture of me with my brother Moni. If you choose to adopt me, I'll be a Point well-taken! I'm a beautiful boy who is sure to bring you joy, so choose this Siamese, if you please.
If you want to welcome me into my forever home, please fill out a quick and easy form to let me know about you by clicking here.
The Animal Rescue Alliance can save as many animals as we have loving foster homes for, so please consider becoming a foster. For more info, contact us.