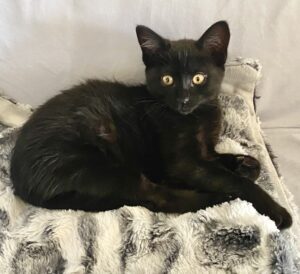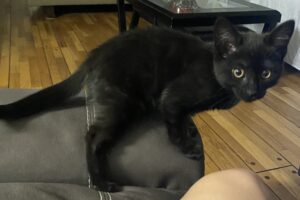 I'm a black female American Short Hair kitten. My personality is as bright as my coat is dark. I am loving, playful, and like people. I want nothing more than to snuggle up in your lap. I've got my target set on YOU and will shoot straight to your heart, so get a load of this BB.
If you want to welcome me into my forever home, please fill out a quick and easy form to let me know about you by clicking here.
The Animal Rescue Alliance can save as many animals as we have loving foster homes for, so please consider becoming a foster. For more info, contact us.