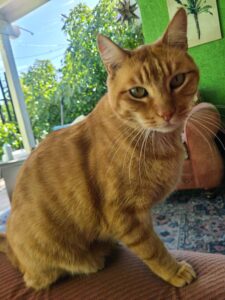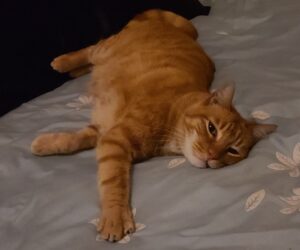 I'm an 8-year-old orange tabby who's an indoor/outdoor cat. I'm very affectionate with everyone and best friends with my dog sister Athena. I love to play and get lots of pets, especially on my belly! I'm up-to-date on all my vaccines and am neutered.
I'm super sweet and loving, and my mom says I am truly the best cat she has ever met! Unfortunately, my human sister is going to college in Boston and my mom is selling the house. Her husband passed away almost three years ago and she is no longer able to keep pets where she's moving to, so I need a new furever family. Will that be you?
If you want to welcome me into my forever home, please fill out a quick and easy form to let me know about you by clicking here.
The Animal Rescue Alliance can save as many animals as we have loving foster homes for, so please consider becoming a foster. For more info, contact us.