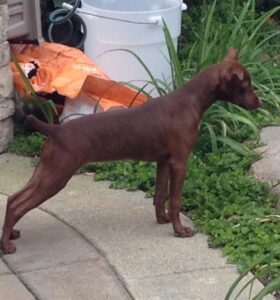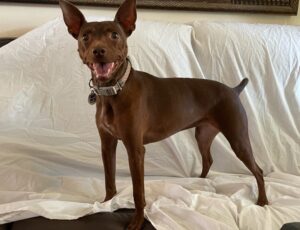 Chula is a 4-year-old German Pincher that weighs about 25 lbs. She is good with all people, kids and adults. She loves to play with her toys, is very affectionate, and loves to sit in your lap. She does know basic obedience commands and is crate trained.
She is an alpha personality and does not do well with other female dogs, but would be OK with larger males dogs that are playful. She does have some resource guarding issues with food, so if there is another dog in the household, she should be fed separately.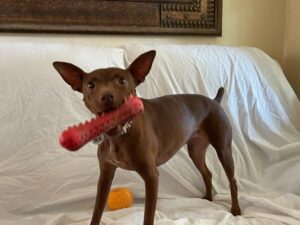 Chula is house trained, up-to-date on vaccines, spayed, and microchipped. If you are interested in her, please complete the application on the Adopt Me Rescue website (www.adoptmerescue.org) or contact them for more information.
LOCAL AREA ADOPTION ONLY