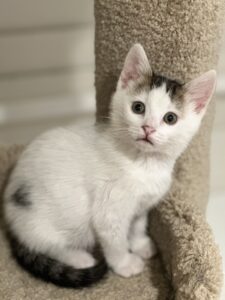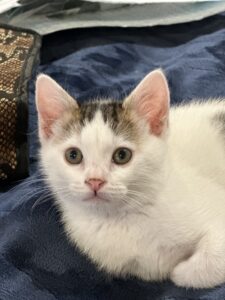 When this tiny kitten was found lying on a lawn, cold and barely clinging to life, her rescuer rushed her to the vet, where she was cared for by a vet tech named Jen. With a healthy dose of love and medical attention, this little girl was given a second chance at life, so Kelly named her JenJen.
She went to live with a wonderful foster mother, who saw the black spots dotting her white fur and decided to call her Dottie. With a new name and a new lease on life, Dottie's got a lot of living left to do. She will soon be ready for adoption and can't wait to make some furry friends and meet her forever family. If you think that might be you, please fill out this quick and easy form to let us know about you.
To help us save more animals like Dottie,
please consider making a one-time or recurring donation.