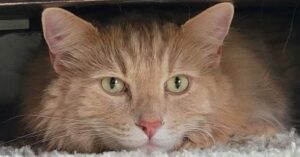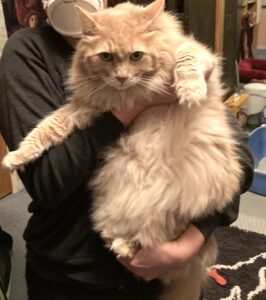 This fluffy orange feline might be named Tiger, but he's a real pussycat who's more likely to ambush you with affection than attack with aggression. Described as a sweet, calm, and friendly cat who plays like a kitten and loves cuddles and belly rubs, he was sadly rehomed three different times for reasons ranging from one owner's allergies to another's inability to meet his time and care needs.
All Tiger wanted for Christmas was a stable home and a committed relationship, but finding an adopter for a five-year-old cat who'd been surrendered three times might have posed a challenge were it not for Tiger's tame temperament. We'd barely posted him for adoption when a friend of his foster mother snapped him up and took him straight to his new forever home—for real this time.
Tiger got his Christmas wish and TARA got another Christmas miracle. Thank you, Santa Paws!
To help us make more wishes come true for animals like Tiger,
please consider making a one-time or recurring donation.