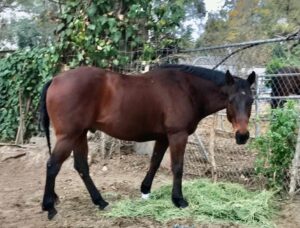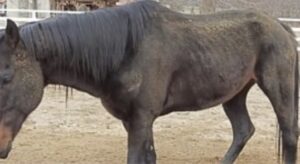 Peppermint is a beautiful thoroughbred pony but was abandoned by his owner and almost lost in a fire that swept through his stables last year.  Peppermint's owner was sick and unable to care for him and the owner of the stables ignored how underfed and weak Peppermint had become.  With no one to care for him he was left behind during an evacuation last year as a fire swept across the land surrounding the stables.  Luckily`a woman saw him through the smoke and ash and raced back to halter him and get him to safety.  Peppermint was moved around from place to place for several months but has finally come to his forever home at Rancho Providencia and The Animal Rescue Alliance and is part of our Sanctuary program.  He's found a good friend, September, another thoroughbred, put on some weight eating like….well….a horse and is back to the handsome boy he used to be.
To help us save more animals like Peppermint
please consider making a one-time or recurring donation.