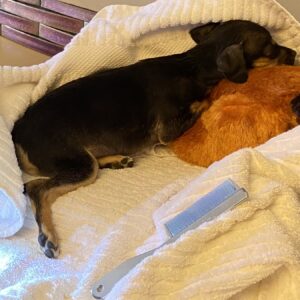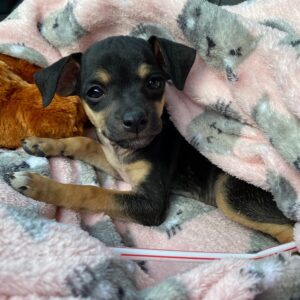 Meet Mousey. We received a call at 11:30 on a Friday night that there was a puppy in a bag at the local 7/11. Since we're one of the few rescues that still answers the phone, we were able to head right out to pick up this pup. Mousey was covered in fleas and ticks and needed a serious bath, but today he is living happily with a cat friend, another dog, a lizard, a pet snake, and two humans. Another rescue in the bag!
To help us rescue more animals like Mousey and find them loving "furever" homes,
please consider making a one-time or recurring donation.