Welcome to
Rancho Providencia
and
VICE IS NICE!
WE ARE NOT AN OPEN FACILITY TOURS AND ADOPTIONS ARE BY APPIONTMENT ONLY !
PLEASE CALL US AND SCHEDULE IF YOU WANT TO VISIT. WE LOOK FORWARD TO HEARING FROM YOU.
The map below will guide you to areas of interest on the property, including food and drinks, games and entertainment, dancing and raffle items, and more! PLUS unique structures, natural features, and permanent residents of the ranch.
Whenever you encounter a stand with a plaque containing a QR code, be sure to scan the code with your phone to learn more information about that particular building, rescued animal, or element of the landscape.
TAP IMAGE BELOW TO SAVE.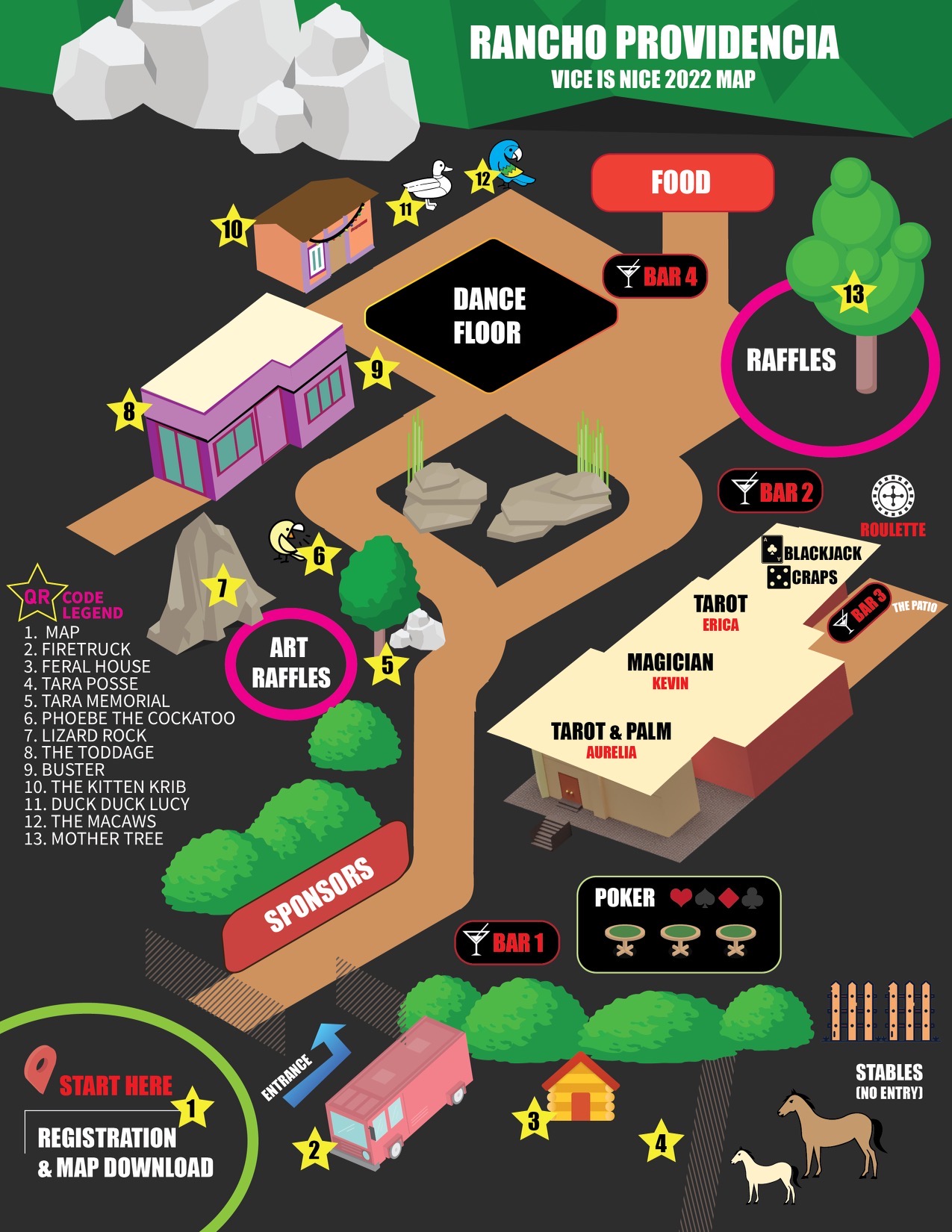 Tap the image, then hold your finger on the map to save it to your phone or tablet for easy access.