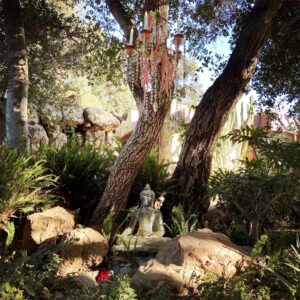 As you walk up the main drive at Rancho Providencia and begin to round the corner to The Toddage, Phoebe's enclosure, and the Kitten Krib, you'll pass by the TARA Memorial Garden.
Everyone involved in animal rescue has heartbreaking stories of sick, injured, or abused animals who, despite our best efforts, do not survive. Then there are those rewarding rescues who become permanent residents of the ranch or find loving forever families and live out happy, healthy lives, only to take a piece of our hearts with them when they eventually leave this world.
The TARA Memorial Garden is a place where we pause to remember these precious souls and let their memories live on in our hearts and minds.
To help us rescue more animals and honor the memory of those who deserved a chance to live and thrive,
please consider making a one-time or recurring donation to The Animal Rescue Alliance.